Spring is in the air, which for many people means lamb will be on the menu pretty frequently for the next month or two. These amazing lamb recipes go beyond the traditional roast to highlight just a few of the incredible ways you can incorporate this versatile meat into your meals.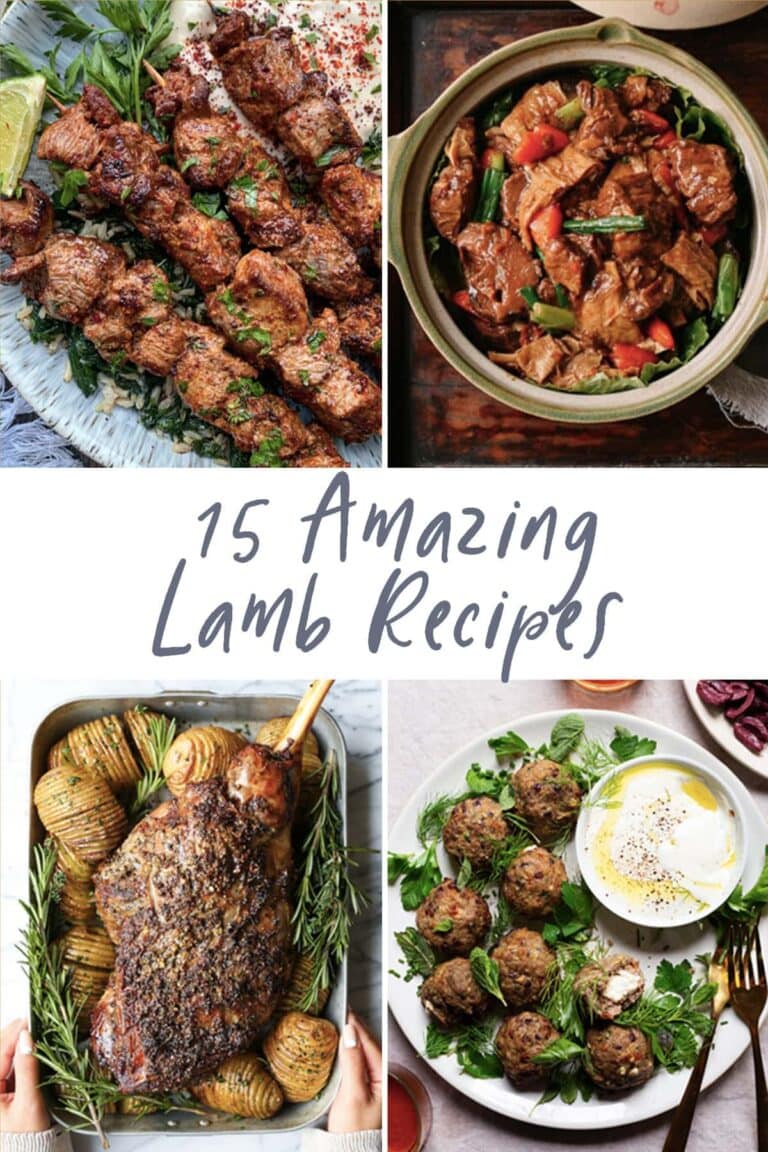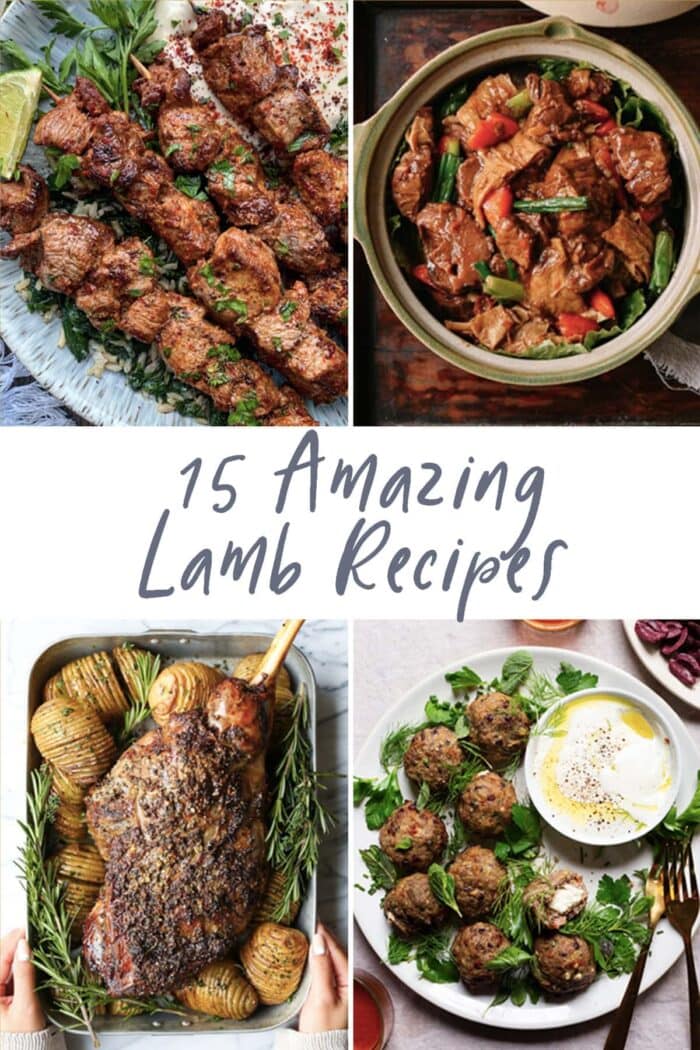 What We Love About Lamb
Lamb is such a great way to break up the chicken-pork-beef-fish rotation that we fall into so easily. It's a great source of protein and nutrients, and depending on how it was raised, it's a good source of fat, too. The way the lamb was raised (especially the diet it was fed) also affects how strong or mild the lamb flavor in your dish will be, but in general it's a little gamey and a little smokey. When it's cooked right, lamb is tender and juicy and just all-around delicious.

I won't say no to an incredible roasted lamb chop with a side of green beans almondine and garlic mashed potatoes, and sure, that's a mouth-watering dinner – but there are so many other amazing ways to enjoy lamb that I just had to share a few!
15 Amazing Lamb Recipes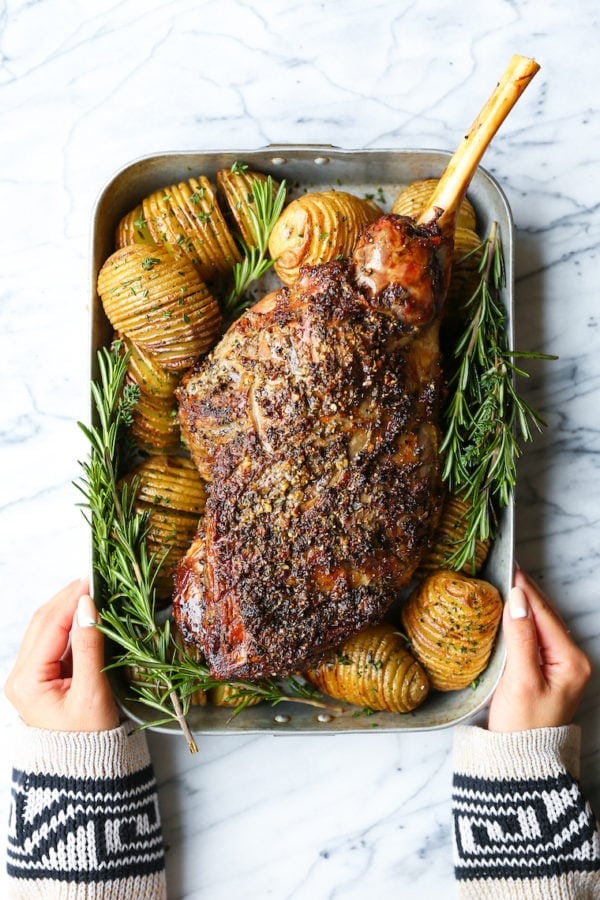 1. Roasted Leg of Lamb from Damn Delicious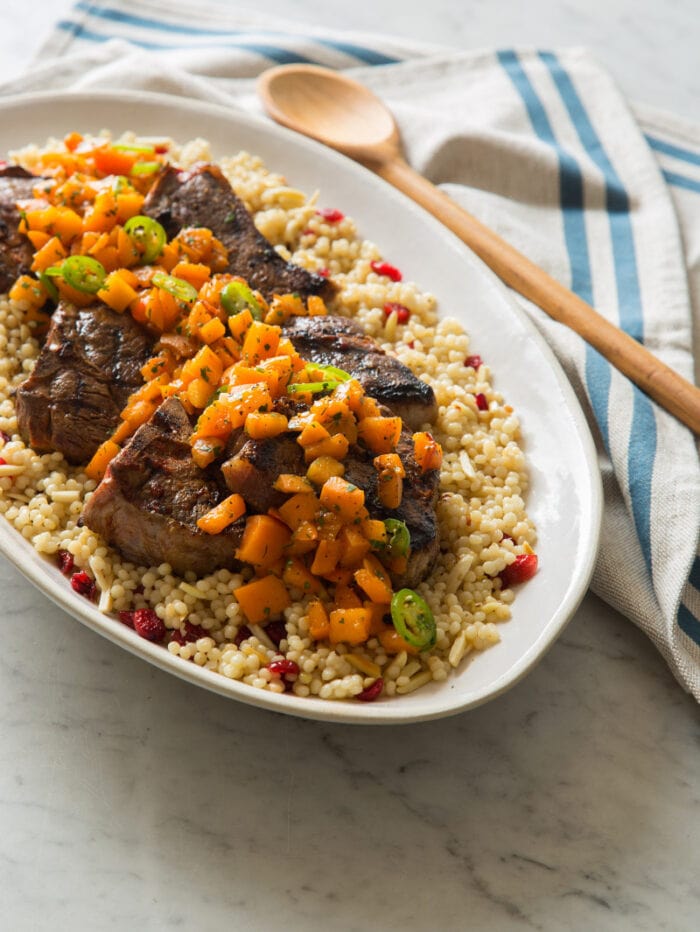 2. Harissa Grilled Lamb Chops from Spoon Fork Bacon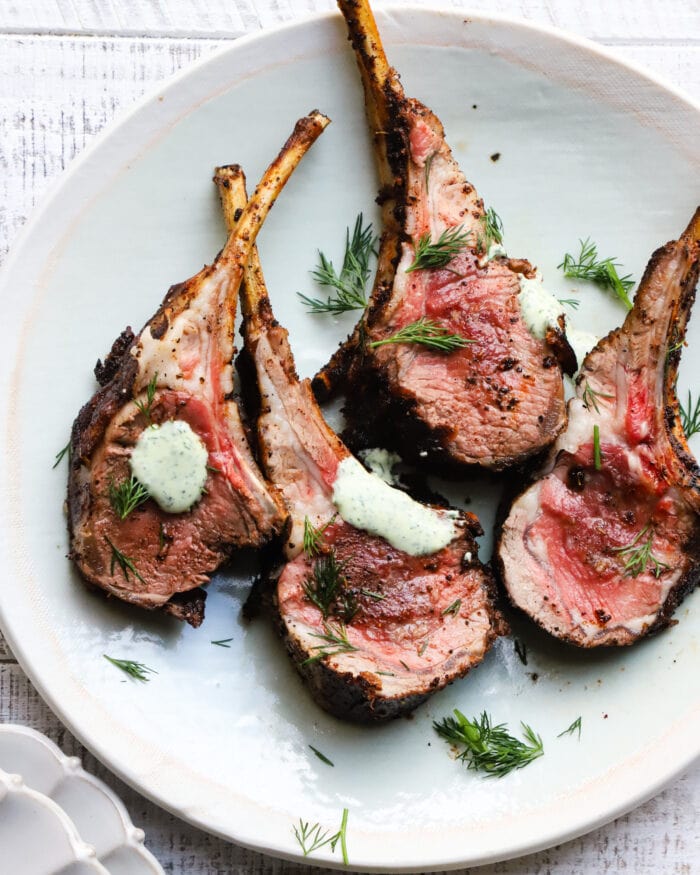 3. Za'atar + Sumac Rack of Lamb with Herb Yogurt Sauce from Lindsey Eats LA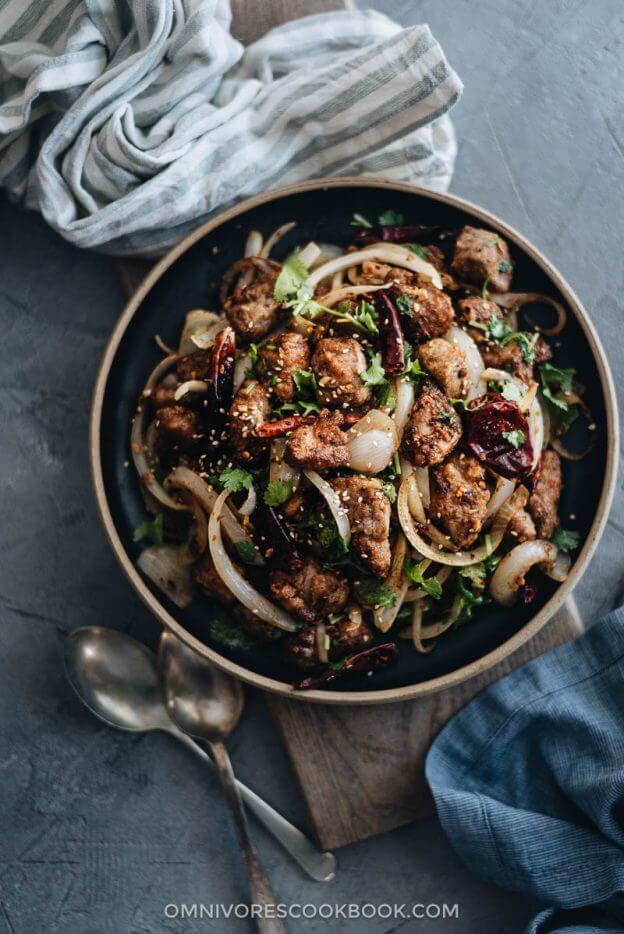 4. Real-Deal Xinjiang Cumin Lamb from Omnivore's Cookbook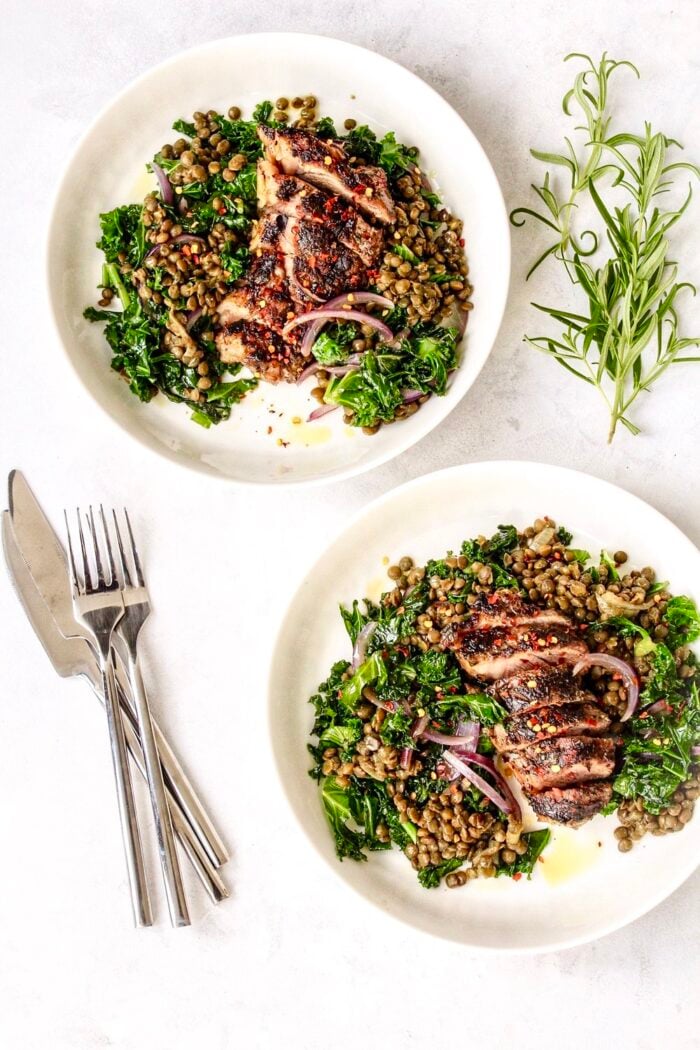 5. Grilled Lamb and Puy Lentils from Fit Soul Kitchen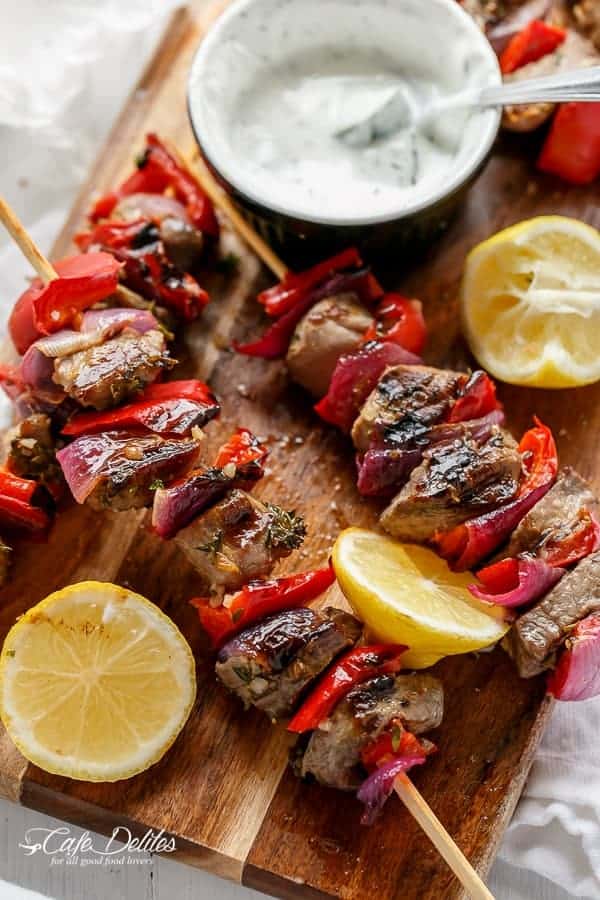 6. Greek Lamb Souvlaki with a Garlic Yogurt Dip from Cafe Delites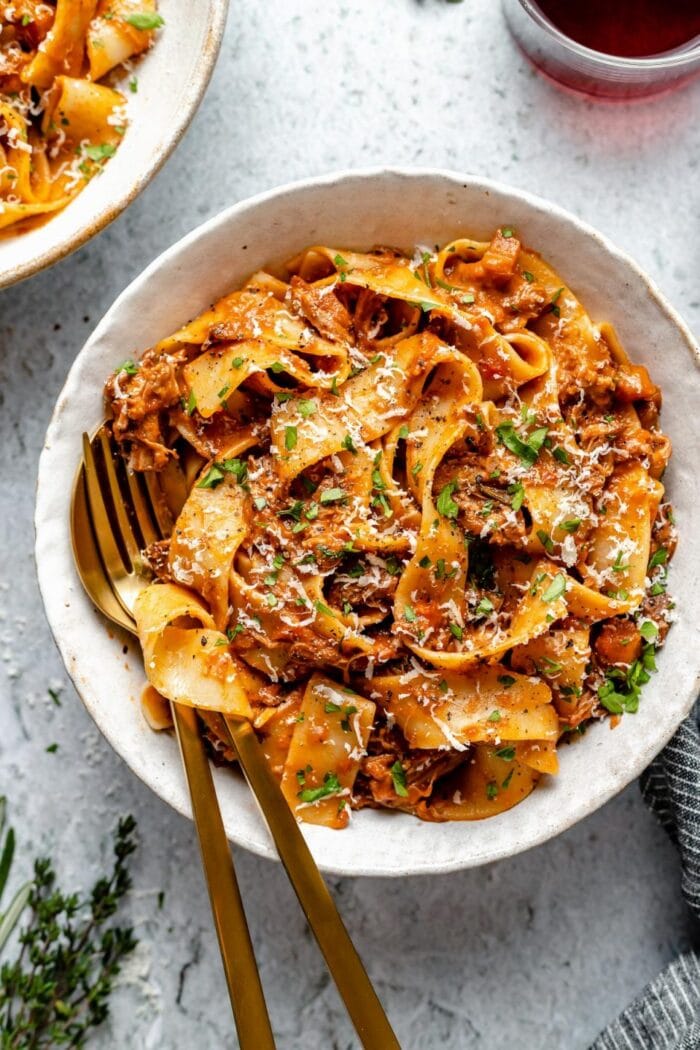 7. Slowly Braised Lamb Ragu from Plays Well With Butter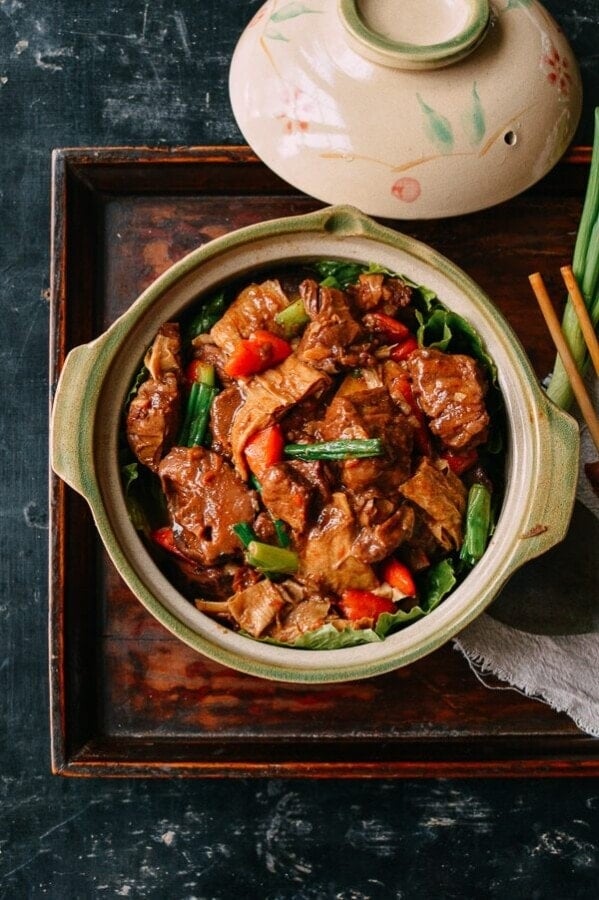 8. Chinese Braised Lamb Casserole, Hong-Kong Style from The Woks of Life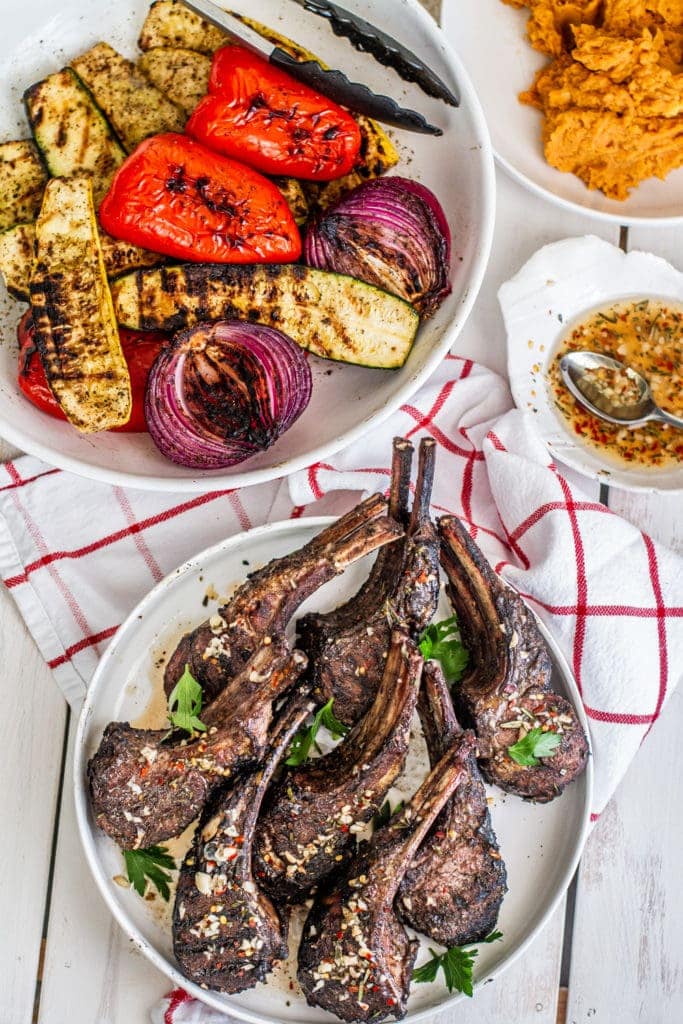 9. Grilled Lamb Chops with Seasonal Vegetables from Meiko and the Dish
10. Slow Cooked Lamb Shawarma from RecipeTin Eats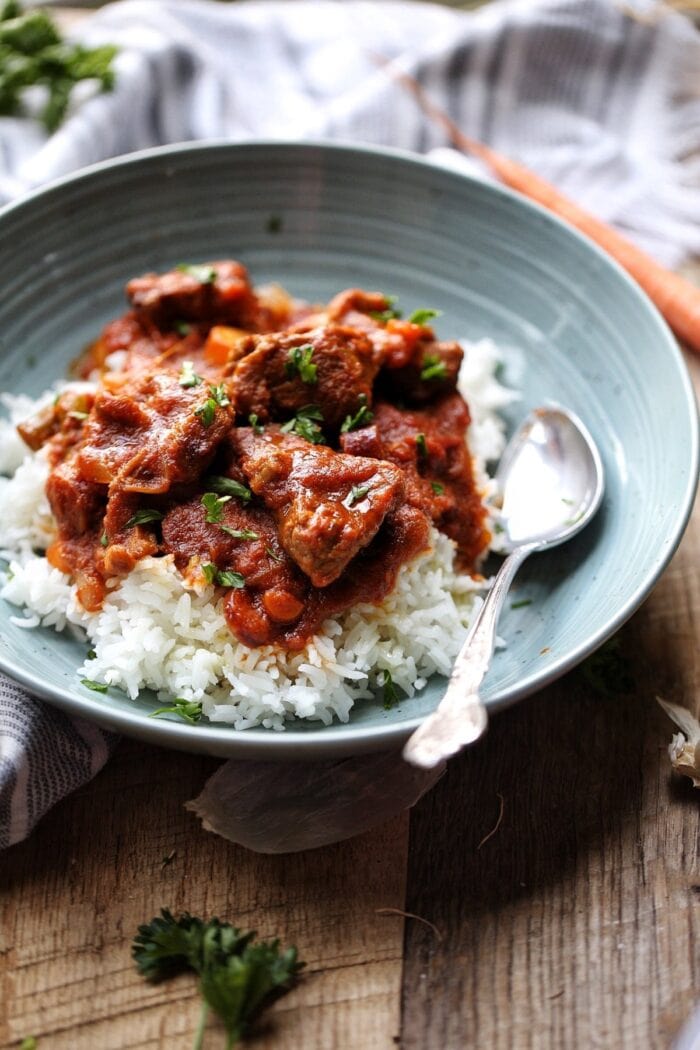 11. West African Lamb Stew from Afrovitalityeats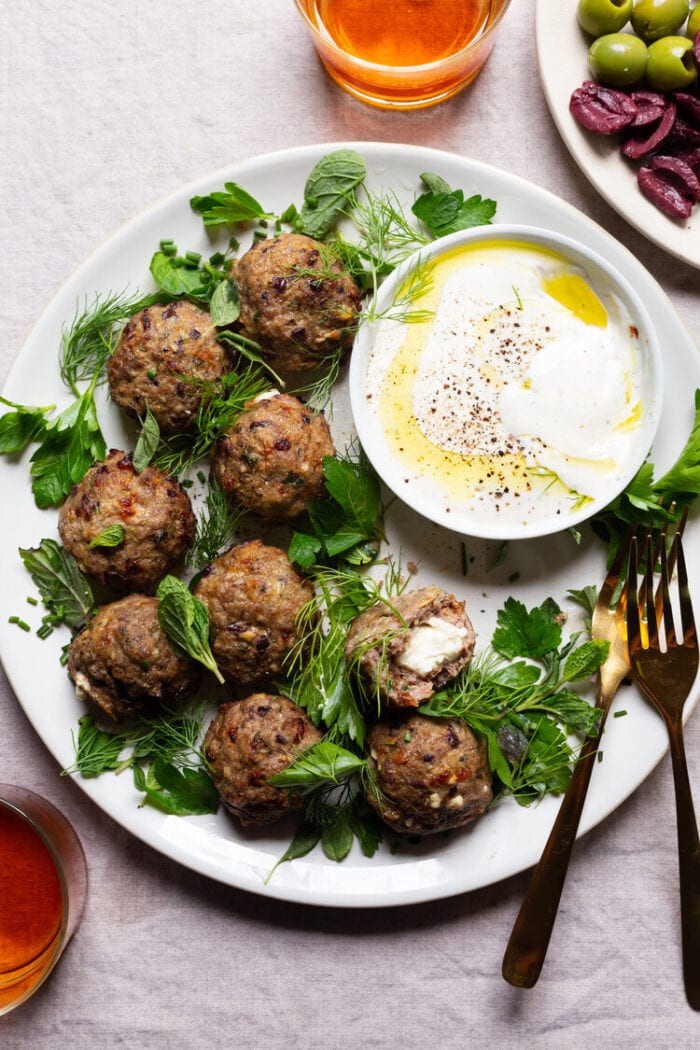 12. Feta Stuffed American Lamb Meatballs with Fresh Herbs and Creamy Feta Sauce from The Daley Plate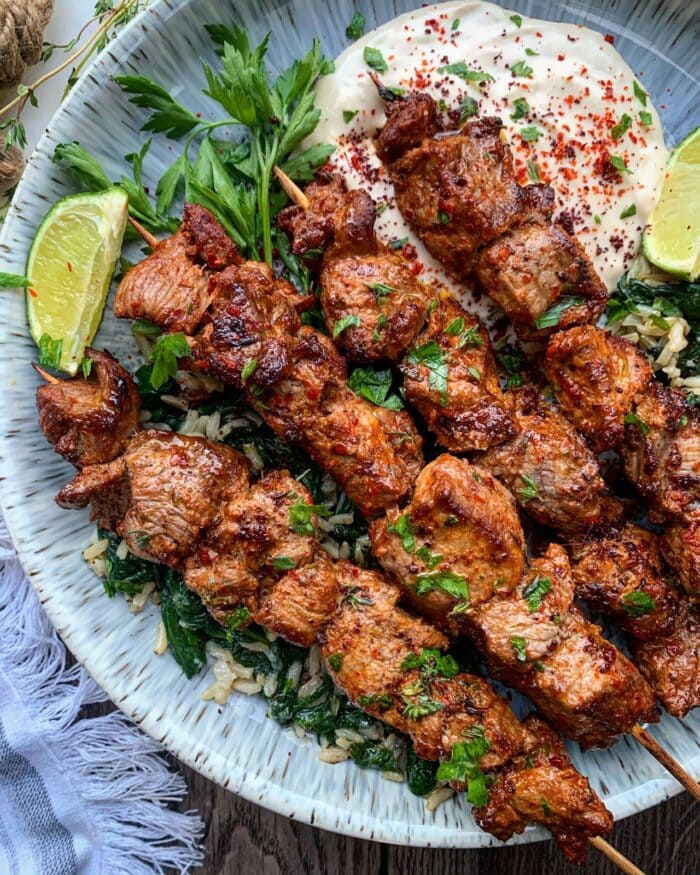 13. Lamb Shish Kebab from Meliz Cooks
14. Roast Rack of Lamb Recipe with Garlic and Herb Crust from The Mediterranean Dish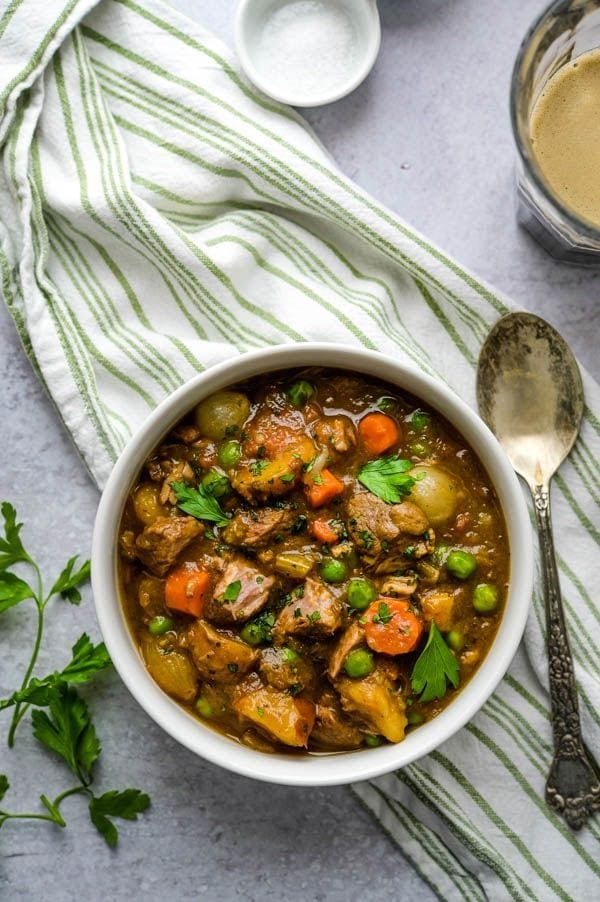 Hey – you've made it this far, and now we're best friends! If you make this recipe, I'd love for you to give it a star rating ★ below. Make sure you follow me on Instagram, Pinterest, and Facebook, too!
If you enjoyed this recipe, be sure to check out 40 Aprons Premium! 40 Aprons Premium offers exclusive recipes, monthly meal plans, grocery lists, and more – all completely ad free!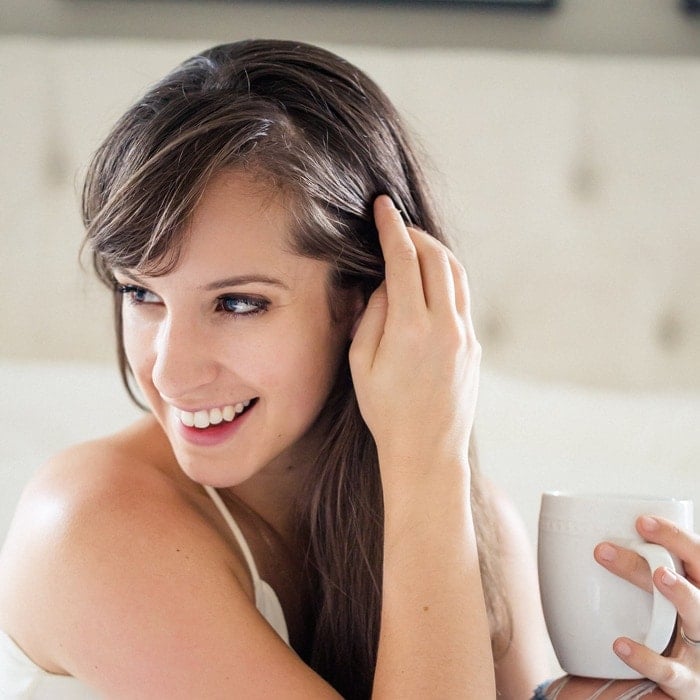 Cheryl Malik is the recipe developer, writer, and photographer behind the healthy, flavorful, family friendly recipes at 40 Aprons. She's been a blogger for 10+ years and is known for her delicious recipes and detailed recipe instructions. Cheryl is a mom of three who lives in Memphis, TN.