The Thin Lifestyle: How to Be Thin without Really Trying

Posted: 10/30/12 Updated: 01/27/20
I think we all deserve a nice Two Minutes of Hate. The subject today? Diets. Ready? Go.
Diets: I hate you. This is the two minutes of hate, so I'm going to really let you have it. Why do you stress me out so? Why do I feel like I'm taking on another part-time job, working as an unpaid intern for My Fitness Pal? Why do I, on even the days I say "Today, I will not care about my diet", care about my diet? Why do I cave and, at the end, enter all of my calories into the dreaded app, just to look, horrified, onto that retina doom display and feel completely awful about myself? How have I gotten so sucked in, absorbed by and obsessed with the micro-managing of my own life? How did food ever become the enemy? I'm a food blogger, dammit!
Well, you know what? I'm done with you.
My entire life I've been teased for being the slow eater. Oftentimes, I am ridiculed for being the slow eater, as I am still eating my salad and everyone else is anxious to order dessert. Yet my entire adult life, I've been essentially the same weight, save a couple Fat Times we'll address in a minute. What a jerky paragraph!
The point is that when you live by a few certain principles, your body will likely take care of itself. Of course there are exceptional cases when diet and exercise don't cut it, but give it a real, genuine shot before you write it off to being one of those exceptions.
This is not a diet. This is a lifestyle–a thin lifestyle. A diet will shave a few pounds off, until you decide, "Mission accomplished! Diet over!" and a few weeks later, end up right where you started. A lifestyle will keep you thin for the duration of it–your life, that is.
The French Paradox has been "a thing" for many years now, but it's worth revisiting. I spent a good bit of time abroad in Paris when I was in college, and I noticed so many things worth sharing. Not only is what the French eat different, but the way they eat it is. Food, to them, is a lifestyle–not a comfort, not retaliation, not a control, not a chore.
What I noticed about myself, however, was that I was purely American in my food mentality. I vividly remember buying a frozen family-sized quiche Lorraine at a FranPrix one weekday and eating half of it myself. I looked down at the plate and realized just how I was getting fat in France. Fat Time #1.
Here's the way around it. We might not all live by a thin lifestyle right now, but we can. It's actually quite simple. Here's how.
The Thin Lifestyle
1. Slow the Eff Down
Unless you are in the wilderness or jail, no one is going to take your food. Slow the eff down! You should never feel like you have to catch your breath when eating. You probably shouldn't be sweating, either. Eating should not be considered cardiovascular exercise. Take small bites. Chew. Talk. Drink [water]. Take another bite. Chew. Talk about how awesome the food I made you was.
When you make eating an experience, rather than a chore, you're more likely to enjoy it.. because who enjoys chores? Food is one of the greatest pleasures of life, so, seriously, take the time to enjoy it. You'll eat slower, and you'll need to eat less.
2. Don't Eat Alone
The cat doesn't count as company.
There are these tiny worms known as C.Elegans that exhibit remarkably human behaviors. Namely? Only something like 1% of them eats alone. There's so many loner jokes I can make right now that I simply can't pick.
For humans, like these tiny worms, eating is social. Again, it is not a chore, and you shouldn't do it standing up with Vampire Diaries on in the background because you know their voices so well you don't even have to watch the TV to watch the show.
Sit down. Eat slowly. Eat with people. When you have someone to talk to and look at, you'll find yourself eating more slowly and eating less. This, again, is making eating an experience.
This was a huge problem for me in France, as I had different schedules than many of my American student friends, and I otherwise just simply didn't know that many French people during the first few months. That quiche I devoured? Eaten sitting on my bed, watching hulu, alone.
3. Order the Small
Small portions are considered to be one of the keys to the success of French women. Wouldn't we rather eat an entire box of Snackwell's devil food cookies than one perfectly rich, real, but small piece of chocolate fudge cake? More is not always more. Eat smaller portions of better stuff. Two outcomes: a better BMI and a better quality of life. What's to lose?
As I'm sure you know, our portion sizes have gotten completely out of control lately, especially in America. Try this on for size:
How much do 210 calories really matter? I'll tell you. That's one pound every 16.67 days.
If you consume all of the four larger portions, however, that's one pound every 3.33 days. Let me repeat that.
If you eat these four larger portions, that's one pound every 3.33 days.
How can you avoid this? Cook at home, so you can control your portions. Eat on smaller plates, ideally a different color than your food. Studies have shown that eating on bigger plates tricks you into eating more.. and eating on a plate the same color as your food tricks your brain into not totally knowing what you've eaten, so you eat more.
If you're eating out, order a kid's size. If you eat slowly, and enjoy your food, you will be fine, I promise. If you can't get a kid's size portion of what you want, as soon as you get your food, section off what you will eat at this meal–what is reasonable–and take the rest home. No waiter will be shocked if you ask them for a to-go box as soon as you get your food.
Learn correct portion sizes. This works well for me:
I know, it sucks. We're so used to overeating that it seems natural and right! But the fact that 32.8% of adult American women are overweight or obese isn't natural or right. If you peel yourself away from this culture of always overeating, you'll be healthier, thinner, and probably quite a bit richer from all that reasonable portion-ordering.
4. Eat
Starving yourself shuts down your metabolism, causing your weight loss to plateau or completely halt. Your body needs food to rev its metabolism, so make sure you eat. Eat three meals a day. If you need something in between your meals, reach for something that can grow and rot. Promiscuous snacking can lead you back to the overweight lifestyle you worked so hard to leave, so if you're going to snack, it really ought to be healthy, whole foods.
5. Don't You Dare Turn on that TV
The TV turns you into a mindless hand-to-mouth Cheetos drone. Mindless hand-to-mouth Cheetos drones are usually about here on the BMI chart:
It is simply not healthy. When you're in the normal BMI range, you're more likely to live a longer, healthier life. You know that 1/3 of adult American women are overweight or obese–but we simply don't have to be. Focus on food as an experience and an event to be shared with those around you, and you'll stay away from the Cheetos BMI zone.
4. Eat Food, Not Crap
Thin French women don't eat crap; they eat food. What's crap? Crap is a food "product"; food is food. Stay away from prepackaged snacks and highly processed products. Our bodies did not evolve alongside these items whatsoever, so it shouldn't be a shocker to anyone that they're not ideal sustenance.
Stay away from fast food, the middle of the grocery store (shop the perimeter–produce, dairy, fresh meat), and the vending machine. A general rule of thumb is to avoid anything that can be classified as non-perishable (polite for "crap").
Eat things that can go bad.
5. Drink More [Water]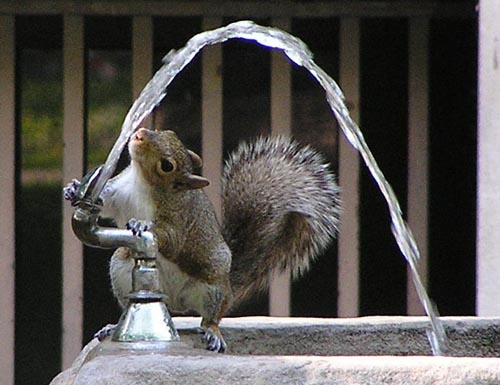 We all know how important water is to being healthy and looking slim, but we are somehow drawn to the magical, mystical Diet Coke, which is really super healthy, because it has "diet" in the name. Except it's actually full of chemicals we can't pronounce, that boast long-term effects on humans we haven't totally studied. Has this sort of story ever ended well?
There's a little thing called addiction, though, and O and I are within Diet Coke's stranglehold. We are adamant, however, about not dying any earlier than necessary, so I switched us over to stevia-sweetened sodas. I wouldn't call them healthy, per se, but they don't have artificial sweeteners or other unnamed chemicals. Try Zevia or Sans. Zevia's cream soda is killer; Sans has a better cola.
However, nothing is better for your hydration than water. It flushes out the stuff you absolutely don't want in your body and improves your skin and hair. The only problem is you'll have to pee more.
Drink water in the morning, at lunch, after lunch, at dinner, after dinner..
6. Move.
I'm not going to tell you you need a gym membership. I'm not even going to tell you you need a new set of Pilates DVD's (although I can tell your husband you absolutely need a new lululemon outfit, if you want). What you need to do is simple:
Move.
Walk to dinner. Take the dog on a long walk. Pick up active hobbies. Cook! I burn 89 calories per hour cooking. How many do you burn?
Simply becoming an active person will help you tremendously, and you can start small. You don't have to take the dog on a long walk, pick up active hobbies, walk to dinner, and cook all in one day. If you did, you'd probably be eating two dinners, unless you cooked brunch or elevensies or something. The most important thing is to find something you like. Let me repeat that.
Find something you like.
If you force yourself to do P90X, it might be killer for a couple months. But if you hate it, you're going to give it up. This, dear readers, is a diet. What are we striving for? A lifestyle.
I'm a runner, and I love it (except when it's four-hundred degrees outside; then I don't love it). The energy I feel the afternoon after a run, the soreness I feel the morning after a run, and the strength I feel a week after a run is worth it to me. But let's be honest; trying to run more than two times a week or so just stresses me out.
Start small. Start by just moving. You can create an entire active and thin lifestyle out of that, never once going to the gym. This, I believe, is the French way. I certainly don't remember any of my friends in Paris telling me, they "would, but they have to be at the gym reeeally early in the morning."
6. Don't Stress
When you're stressed, your body releases hormones such as cortisol and epinephrine, which encourage fat formation. Why? The way we evolved, stress meant we might die or get chased around for hours, which consumed quite a bit of fat. Unfortunately, typing really, really fast to meet a totally unreasonable deadline does not burn quite a bit of fat, nor does exercising your remarkable thumb agility on My Fitness Pal as you obsess over how many more calories you can "afford". If you overate, whatever. Just try not to do that again tomorrow. If you ate crap, whatever. Just try to eat real food tomorrow. If you stress about your diet, it's going to be harder for that diet to actually work.
Luckily, if you manage to take on the thin lifestyle, your mindset won't be one of have and have-not, but one of balance, smart choices, and motion. This healthy acceptance and active pursuit of a great lifestyle means you'll stress less about food, and probably about stuff in general.
Just don't beat yourself up over eating the occasional Oatmeal Creme Pie. Girl, I now how good they are, you don't even have to tell me.
7. Don't Be Sloppy
In college, we used to diet really, really hard, counting every single itsy-bitsy calorie, and then we'd go to a party and get smashed and ruin it. And then when you're smashed, you have to have Taco Bell, and then you just consumed enough calories for three days. Aside from the disproportionate calorie consumption, alcohol is just simply not that good for you. Sure, OK, you can have a proper glass of red wine (or two) with dinner, but make sure you know what that means.
Hint, it does not look like this: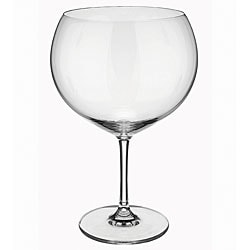 If you're drinking (that reasonable glass or two of wine ≠ "drinking") every night and wondering why you're pudgy, bookmark this page.
I'm not advocating abstinence, because Teen Mom was a three-year example of why that doesn't work, but pick your indulgences. If you drink heavily this Friday, go easy for a while. It's all about balance.
There was a time in my life when I got sloppy. Often (what's up, college!). We call this Fat Time #2. Coincidentally, my grades dropped and my new friends and boyfriend all turned out to be really.. crappy, to put it nicely. I don't think it was because my clothes were too small. Lesson learned, Universe.
Red wine can be great for you in moderation. This goes back to.. don't stress, enjoy.
8. Go the F**k to Sleep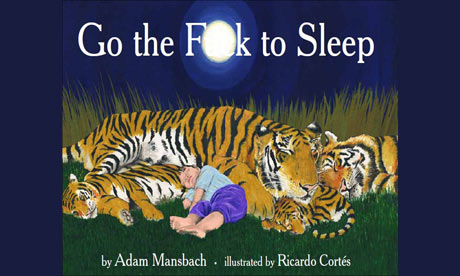 When you're sleep deprived, you're more likely to binge or snack needlessly. When you don't get enough sleep, the hormones that spark your appetite and then tell you when you're full are totally out of whack, so your appetite is worse.. and you're less satisfied when you've eaten enough.
This is, of course, not to mention that lack of sleep affects the quality of your skin, as well as your overall bitchiness. Let's just be honest.
I think that again this comes around to having a high quality of life. How likely are you to take care of your body, take the time out to shop for and prepare fresh foods, enjoy them slowly with friends, and take a leisurely off-your-ass walk afterwards, if you're simultaneously depriving your body of sleep? The facts are unchallengeable:
go the f**k to sleep.
9. Don't fall for the product
I swear, if you ever buy anything sponsored by Kim Kardashian or with an accompanying Facebook group led by someone constantly asking if you're ready to a) "change your life" or b) "experience the freedom of working for yourself", you're just asking for it. Relying on a product might produce a short-term change (which is kind of scary, if you think about it), but will not help you in the long run. That being said, there are a few things that I love that help me keep it clean and rev that metabolism. What's the catch? Oh, you know, they're totally natural and have been use for thousands of years. Matcha, which is basically extremely high-quality, pure, ground green tea, is one of my true loves! I'm somewhat obsessed with the rich, earthy taste and have been using it in recipes for years (like my green tea coconut popsicles, matcha raspberry smores, matcha granola with blueberries, and matcha mojito.. moderation, you guys). But a cup of the good stuff can help sate your need to feed in the middle of the afternoon, whilst providing a big of a metabolism boost and an absurd amount of antioxidants all at once. See why I have so many matcha recipes? Yeah.. yeah. I'm particularly in love with this Lean Green Tea blend from Republic of Tea, which is so warm and ridiculously full of flavor from the cinnamon in there. Cinnamon also curbs cravings, which I really need after typing matcha. raspberry. smores. (?), and there's the skin of the garcinia cambogia fruit, which inhibits fat production. That sounds pretty dern great to me, even if "the skin of" anything sounds like a recipe from Hocus Pocus. Pretty sure you should grab a tin. Prrrrrretty sure.
—
While nine mandates that are quite possibly drastically different from your current lifestyle might seem like a lot, I firmly believe that once you adopt the cornerstone philosophy of slowing down to enjoy life and view food, activity, and, let's face it, sleep as pleasures–and not guilty pleasures–the thin lifestyle will follow. We so often find ourselves in this vicious cycle of wallowing in guilt after a long lunch or walk at dusk, because we could be developing our Twitter strategy or oh my god I think I heard my iPhone mail ding or whatever that we forget it's OK to live our lives.
Go. Live your life. You'll find yourself thinner, I'm pretty sure.
I might even say you'll find yourself, too, but that's pretty cheesy.
—
Republic of Tea sent me a few of their teas and asked me to let them know what I thought. Opinions are my own! But my opinion is: I. love. this. tea.