The slightly extended family came over for dinner tonight, with a "special guest." Ooooh.
Except when my mother said that, she didn't mean me, even though none of that slightly extended family has seen me since I moved home. She meant my vegetarian aunt. And did she make something vegetarian for that vegetarian "special guest"? No! Did I? Yes!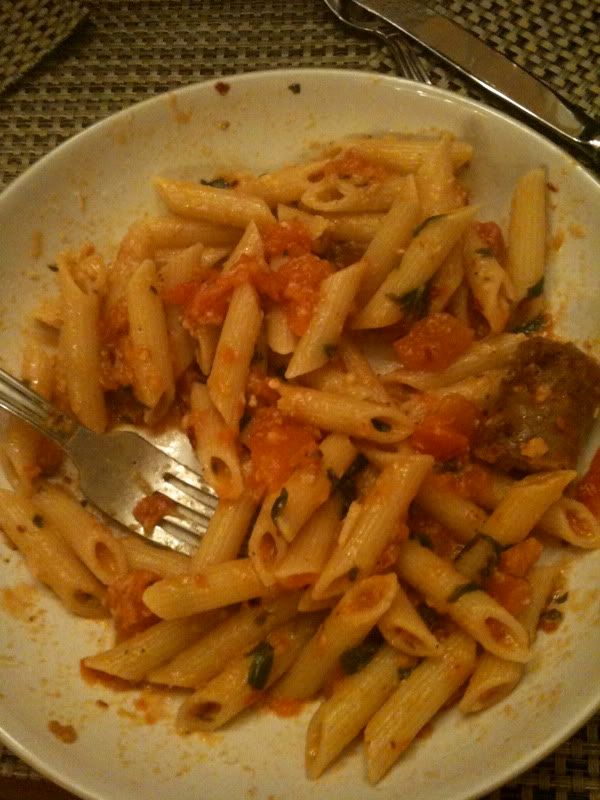 (Don't mind my sneaky bit of Italian sausage I snuck from the meat sauce's pan…)

In Italy, the pasta sauce is simple, fresh, and delicious. And while saying that makes me feel like a complete tool, I liked it, and I wanted to recreate it. So, opportunity arisen, I did.
I literally used four ingredients for the sauce: garlic, olive oil, tomatoes, and basil. And, OK, salt. But seriously! Four! Or five! Or whatever!
Really, the most complicated part is peeling the tomatoes, but it's not so complicated.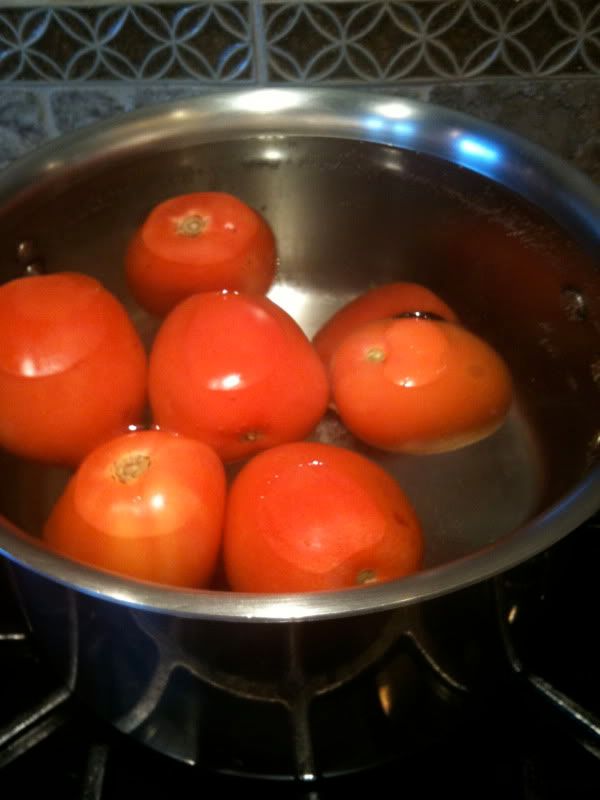 Core those babies and then pop them into boiling water til the skins start peeling, then take them out! And into the ice bath they go. Then you just peel the skins off with your fingers and get on your merry way. I made something of a fleshy mess out of those tomatoes, but no.. skin off my back…. Then you just fry some garlic, throw in the tomatoes, cook a bit, then toss in the basil. Could it get any easier? I wish the Italians had an Italiany word for no.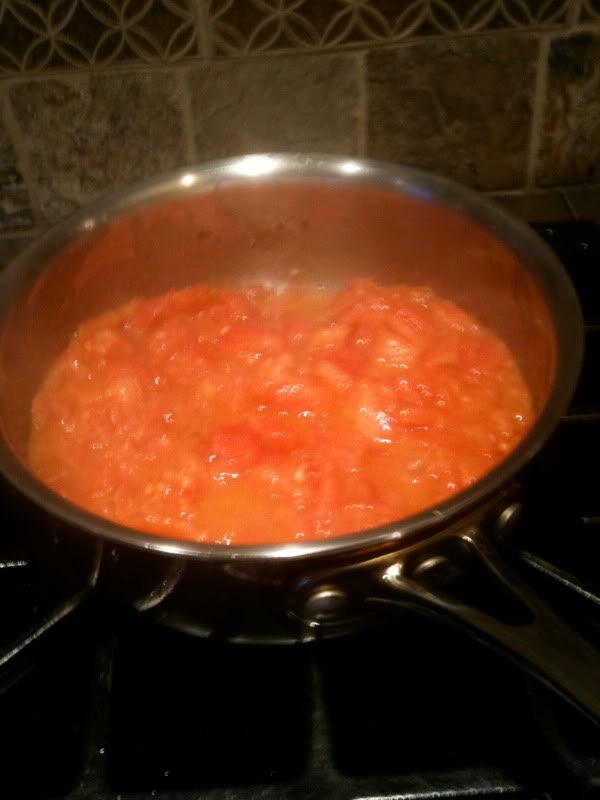 Pasta bowl in front of me, I reiterated my pretentiousness by stating the dish reminded me of that little café we went to off that piazza in Florence.. What did I really mean, though? That it was delicious. Fresh, simple, delicious.. All the meat sauce-eaters were jealous.
Penne al Pomodoro e Basilico
Ingredients
3 tablespoons olive oil
2 cloves garlic, minced
2 pounds roma tomatoes, cored, peeled, then chopped into 1/2″ pieces
2 tablespoons fresh basil, chopped
2 servings of penne, or whatever.
Directions
Heat olive oil over medium heat then sauté garlic til fragrant. Throw in tomatoes and crank up heat a bit. (And now's a pretty good time to start the pasta process.) Cook tomatoes for about ten minutes, or until tomato juices are pretty evaporated and it's a nice, lovely sauce that pleases you. Throw in basil, correct seasonings, and cover.
When pasta is done and drained, throw into the tomato sauce and stir to mix and coat well. Then act frustrated, pout and lean on your elbows, and cry "Ahh, Bertolli!" It just seems.. appropriate.
0