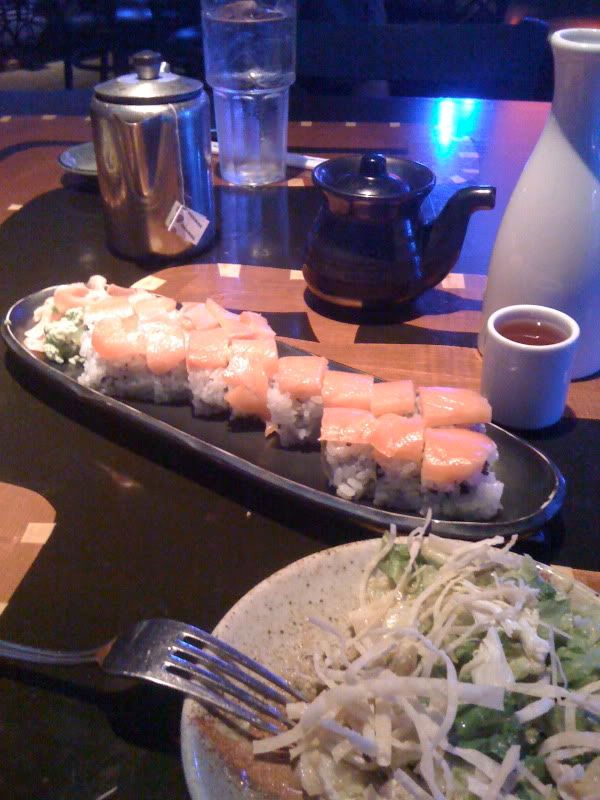 I'd like to start this post out on a pretentious note, if that's OK with you guys. I grew up out West, eating "real" sushi from the time I was, I suppose, allowed to. By the health department. I had an immediate affinity for it since, you know, if they'd let me, I'd go out into the pastures with a nice sharp knife and fork and eat the cow as is. I like it raw. And because of this, I was asked if I was a vampire at the grocery story the other day. And then asked for my number. Not sure I understand the logical flow of that, but hey, I never turn down being asked if I'm a vampire. Since, you know, you can't really.. turn down being.. asked.. if you're.. something. Ugh. It's late.
N'importe quoi, ever since I was dragged to the Southeast, I've been searching for decent sushi. And don't get me wrong, I'm not blessing Sekisui Pacific Rim with the godly "real" sushi title, but.. Let's just say it's good stuff. Very decent. Very, very decent.
My friends and I have being going there since we were toddlers. Or at least since we were 15, same thing. My favorite memory there is a full glass of water literally just tipping over onto me before a high school dance. Great stuff.
But since I'm leaving the hometown in less than 36 hours, my best friend from high school and I decided to hit up the place one last time before I leave. FOREVER. Sorry, hometown.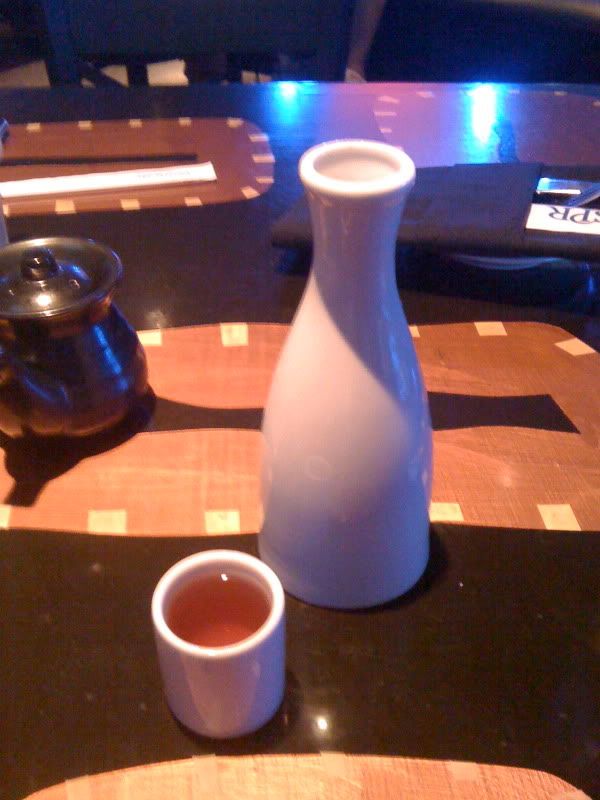 Either way, now I don't have water spilling all over me, but sake. It's great being old. In other words, started with the warm sake and Chambord. Can we say "Please, sir, I'd like some.. more..?" Yes, we can. Because my my, that stuff's good. I'm not a huge fan of warm drinks aside from straight shooting espresso like a real man, and even had a dream where I said I could never be a vampire because I don't like warm drinks. Yeah.. But, the stuff was surprisingly completely delicious.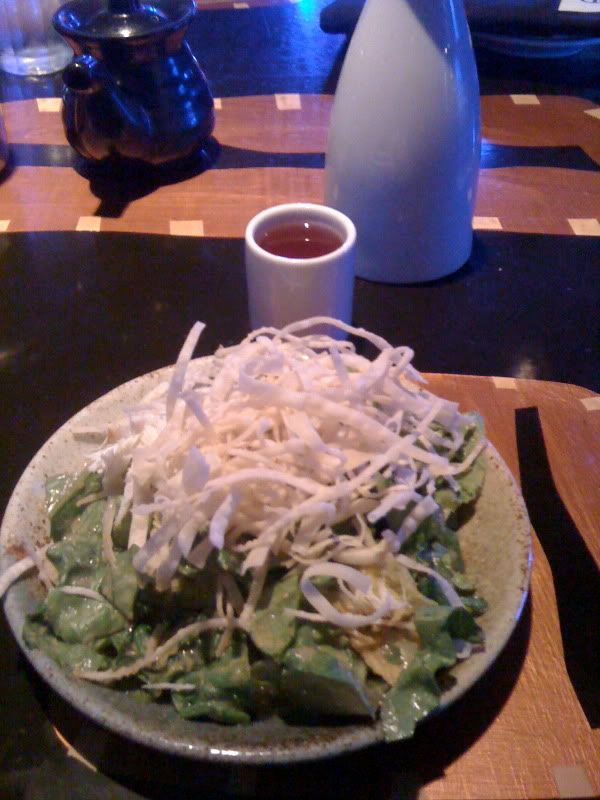 I followed with the house salad with crab which is a given, can't remember the last time I visited Sekisui and didn't get that salad. I've tried to recreate at home with some bottled ginger dressing, bagged wonton strips, and fake crab, but for some reason it just doesn't.. measure up. I wonder why..
And finally, the ARC-TIC ROOOOOLLLLL. I know that, as a foodie, I'm not supposed to like pimped out sushi. I'm supposed to like simple maki, very straightforward, all business, whatever. So sue knife me already; I like it a little tricked out. The Arctic's full of cream cheese and smoked salmon and everything delicious in the world, and I make no excuses for liking it.
Elizabeth likes to pinch it's head.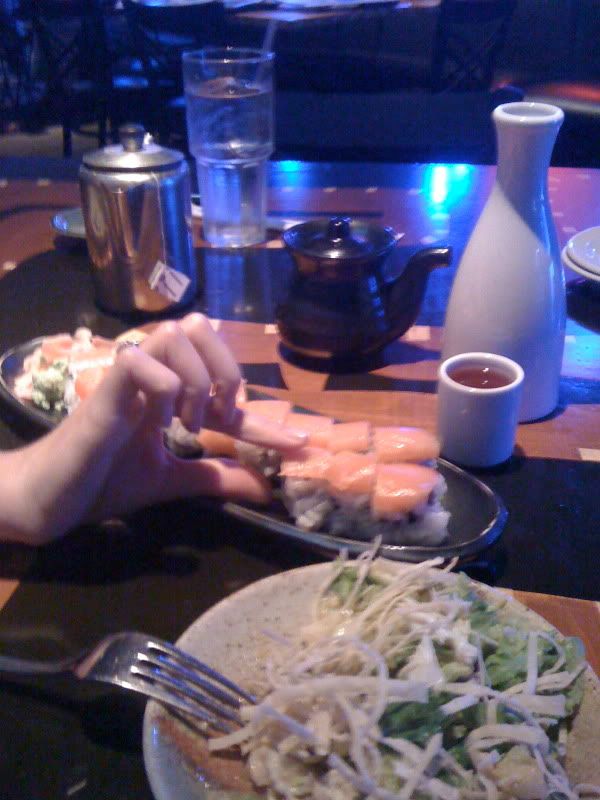 Let's just say that.. for Southeastern sushi, this place is decent. More than decent. But it could be better.
If they fed me for free.
1