So, I'm slightly obsessed with pickles, to the point where most people involved in adding them to my food tend to raise one eyebrow and stare at me, while their hands deftly dump handfuls onto my plate. Naturally, I decided to make my own.
Sounds complicated, right? Wrong! Those babies are easy, and uh, totally delicious. The only problem is that they're so crisp and flavorful, you may or may not need to brush your teeth after one, if you're around, you know, significant company..
I made Claussen-y type pickles, rather than those neon green ones that totally have their place on sandwiches and squishy flat hamburgers. Nah, these are for chomping over your keyboard while reading my blog, obviously. Deliciously salty, garlicky, crispy, crunchy, and satisfying.. And really, couldn't get any simpler. Ready?
I bought a ton of pickling cucumbers at the grocery store and quartered them, all pretty: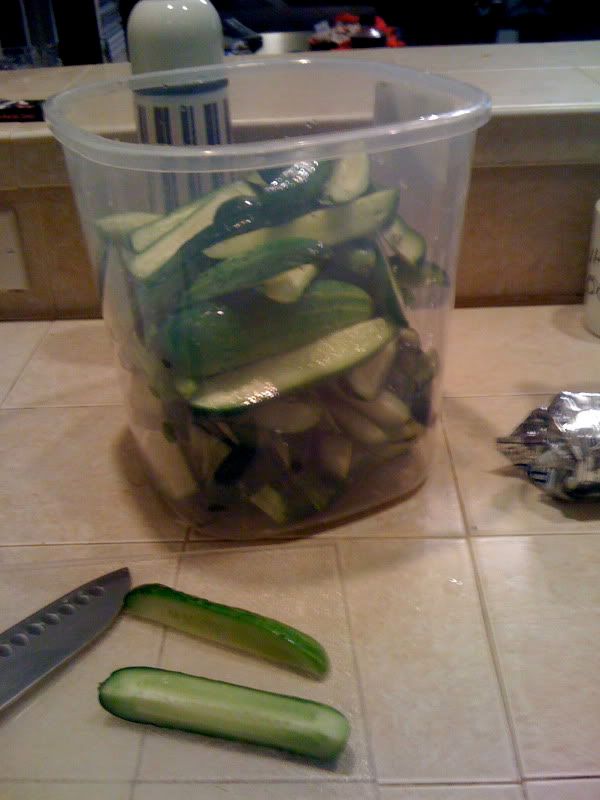 Ended up with a big fat tub of pretty green quartered cukes: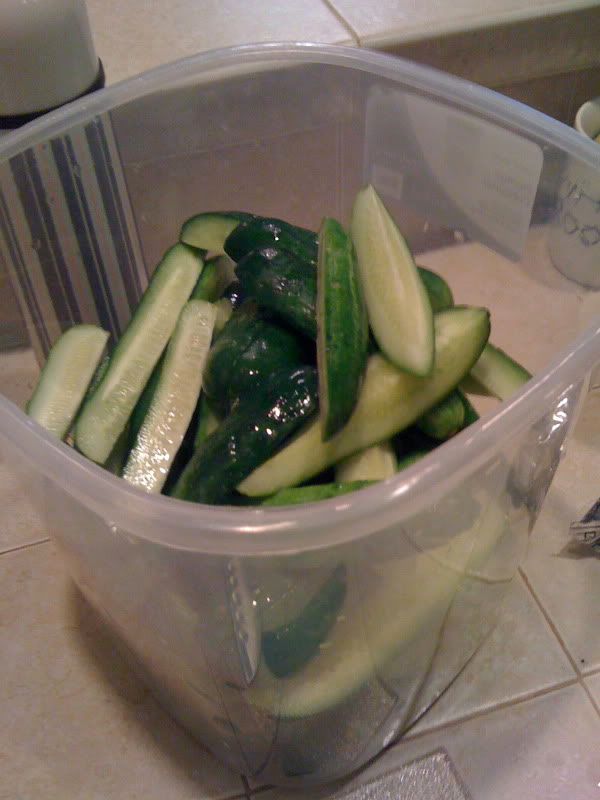 Then I poured a bunch of the brine, garlic, and dill over the cucumbers and waited for three days.
Then I jarred!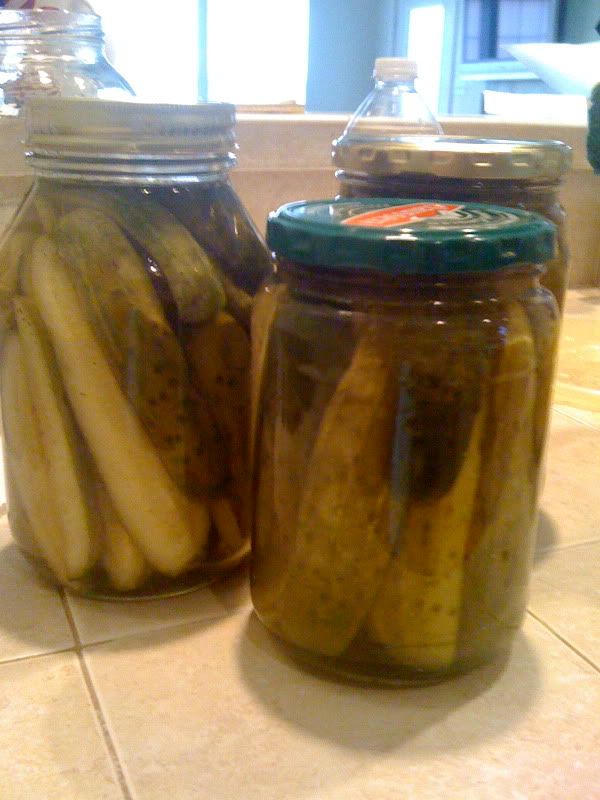 Then I… mmmmmmm. ate.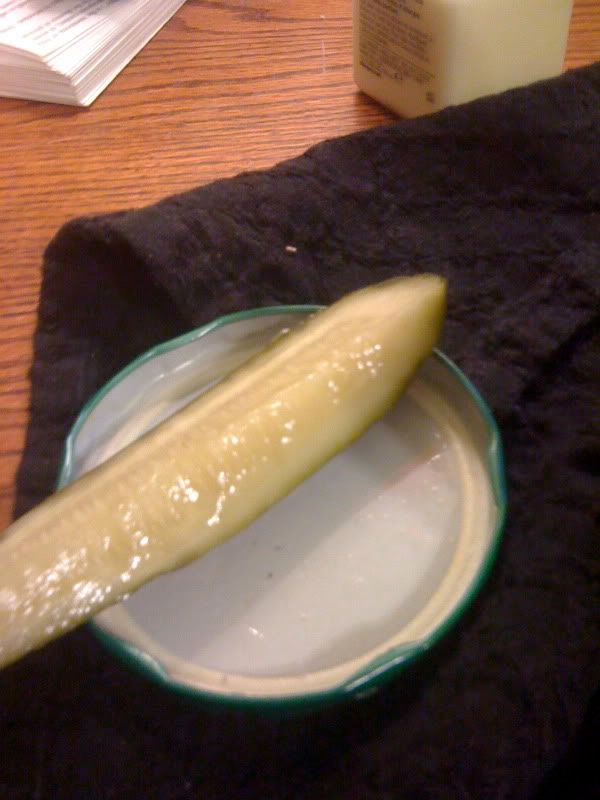 Homemade Pickles
Note: You have to use pickling cucumbers, which aren't waxed. If you try using regular grocery store cucumbers, which are waxed, it just won't work. Lame. And got this basic awesome recipe from here.
Ingredients
1 gallon cucumber–~4 lbs. or so. Enough to fill a gallon jar, with all the brine.
1/3 cup instant minced onion
6 garlic cloves, minced
1/2 tablespoon mustard seeds
6 heads fresh dill, or about 4 teaspoons dried dill
1 1/2 quarts water
2 cups cider vinegar
1/2 cup canning salt
Directions
1. Slice cukes into quarters and toss in big ole container or individual jars.
2. Boil liquids and seasonings to dissolve the salt then cool. Pour over pickles and let sit on counter for three days turning them occasionally.
3. Then… refrigerate! Then eeeeeat.
1