My Dream Meal: Chopped Pervades My Subconscious

Posted: 06/11/13 Updated: 06/25/18
We were in a fully-functional airplane–large enough to hold dozens, maybe even a hundred people, but I didn't look around. Suddenly, the engine shut off and we began to fall backwards, taking up like a motor glider, soaring down to the surface of the earth. But on purpose.
In any other dream, I would've been uneasy. Well, no, I was uneasy, but not because of the plane. Because in just a few minutes, I had to burst out to the nearest kitchen and put together 3 dishes using only mystery basket ingredients. I was planning in my head–chicken with a cream sauce like my porkchops, but wait, do they eat pork?
We landed, somehow, in South Africa, but I didn't pay much attention to the details–of either the land or the town.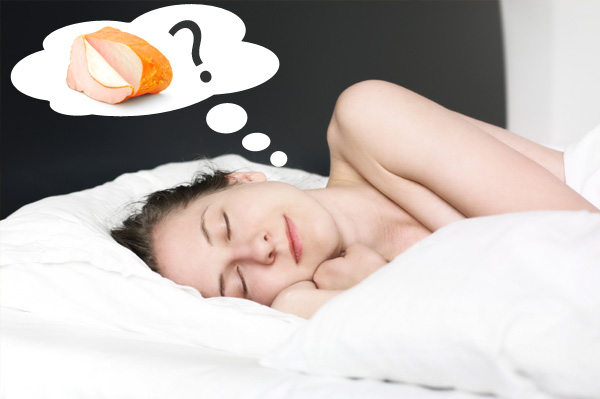 I settled on a pan-seared chicken with cream sauce and plumped dried plums, another chicken dish with some sort of sauce, a red pepper curry bisque, and a tarte that seemed to be done before I started on the rest of anything.. and not done, the whole time.
Blame it on my decision to look at the groupings of mystery basket ingredients on Chopped and test myself to quickly come up with a dish I could make out of those items, to prepare for Master Chef auditions (and generally being a badass, clearly Iron Chef-material cook).
But I don't usually dream about anything that makes sense. I have the occasional dream where I have to finish high school, but even then, I start to think, "Wait, I went to law school, how did they let me do that if I hadn't finished high school?" We did, though, watch an episode of Chopped yesterday, which got me thinking about the basics of food that can make any ingredient easy to work with.
In the dream I kept worrying that my dish was too boring, though I don't think the competition was really as highbrow as Chopped chefs make it, but two chicken dishes? Really, Stylist Quo?
The strange part is.. when I woke up, all I wanted to do was cook. So I make potato-leek soup at 7:30 a.m. Take that, J. Child.