After days as the family cook/slave, it's up to the father to make dinner tonight. Grilled artichokes, grilled new potatoes, and ribeye.. Could it get better?
The most important part of the meal, a vin délicieux: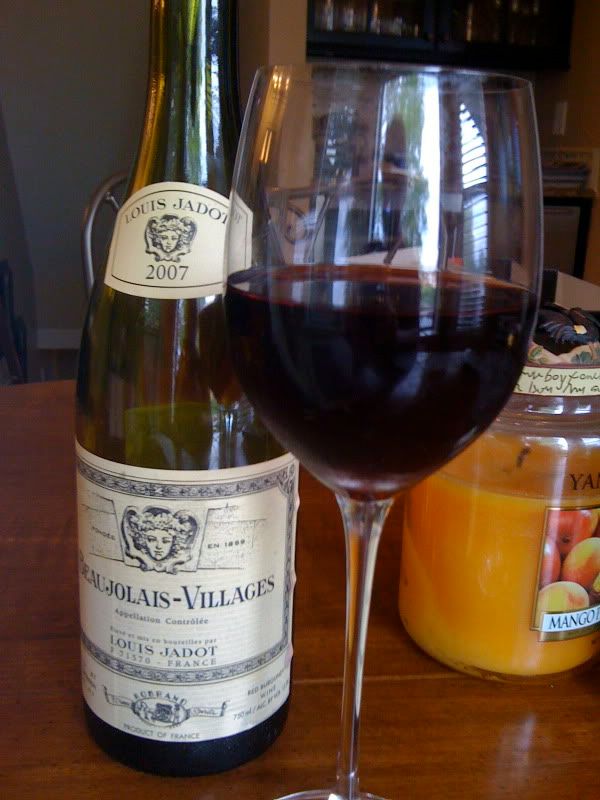 The steak and potatoes: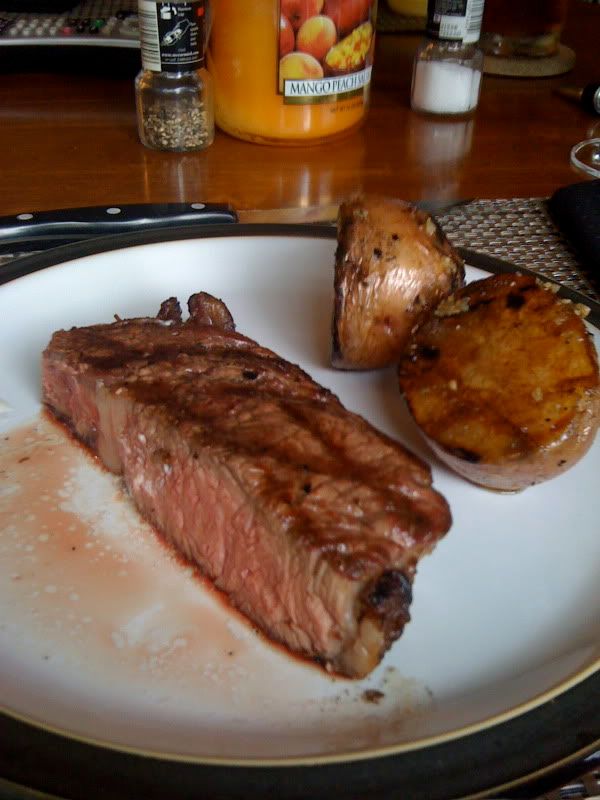 The artichoke and my horseradish dill sauce: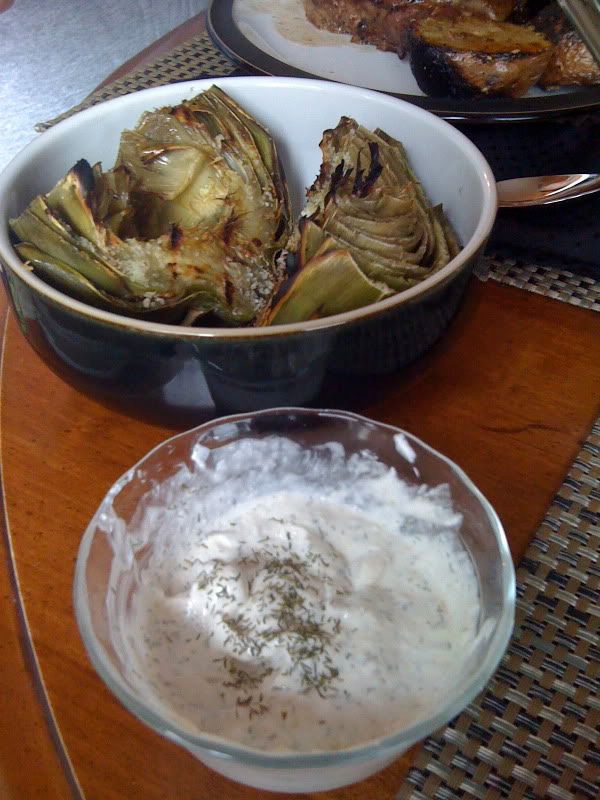 To be fair, the steak was a little overcooked, but then again, I'm one of those who'd probably enjoy taking a knife and fork out to a cow pasture.. no fire necessary. Let's just say I ate a lot of steak tartare in Paris. The potatoes were some sort of experiment; dad had heard of it on his Cook's Illustrated TV show or whatever. Let's just say I.. wouldn't ask for the recipe. I prefer smaller chunks, purely roasted and rubbed, not covered with, garlic. The artichoke was delicious, naturally, but what's bad when dipped in a guilty pleasure of mayonnaise + melted butter? My horseradish dill sauce is, however, fantastic. I whipped it up the other day for when we had corned beef, and my very skeptical/picky father devoured it. It was basically inspired by the stuff you get with prime rib at shhhhhh.. [Outback].
Ingredients:
1/4 C sour cream
2 T prepared horseradish
1-2 t dried dill
Directions:
Mix all ingredients together, adding more horseradish or dill to taste. Use as a dip for, well, anything.. corned beef, steak, prime rib, sausage.. or a sauce for asparagus, broccoli.. Limitless! Phenomenal! God's gift to man! OK, well, maybe not God's gift to man, but it's damn good.
Serves 1-2.
0