Or, I'm here. At the beach.
I demanded we rent a condo that had a full kitchen, and we brought half a trunk's worth of groceries with us, so I could cook proper food.
Not?
Beach equals eating pasta salad out of a bag on the beach for lunch and going out for crab legs for dinner. Last night we went to my favoritest Mexican place here, and I had the best ever Mexican wedding cake. Can I say please.. tell me how to make it? I'll try in the coming weeks, but for now, GLORY:
Sweetened cream soaked white cake with more cream on top and raspberry sauce ohhhh mama: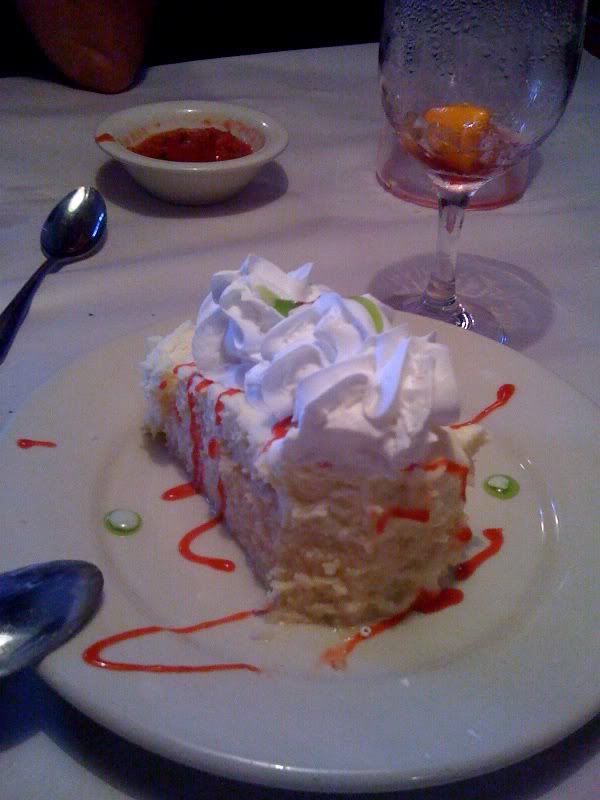 Oh, and the sangria wasn't bad, either. If by "not bad" you mean.. the reason my mother was so willing to return to the joint this year.
What will tonight's dining adventures hold? Tune in for the next thrilling adventure of iPhone pictures of other people's food!
0