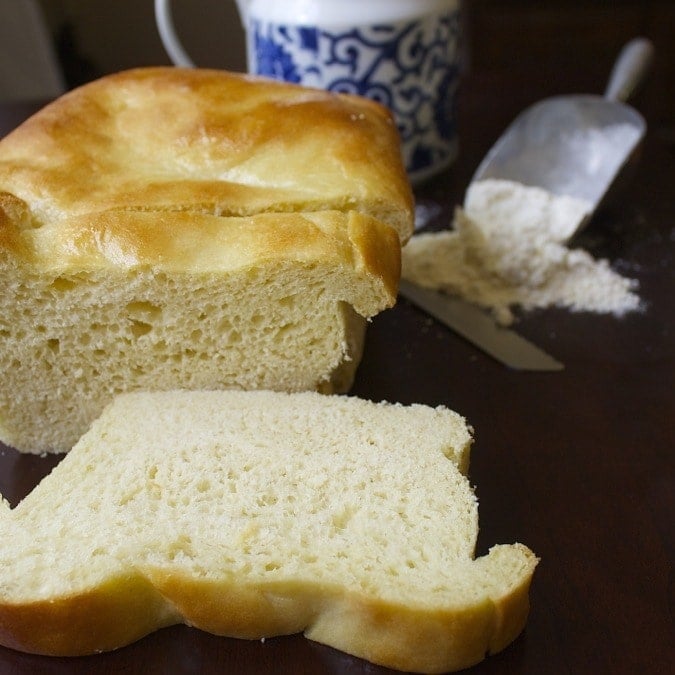 When I envisioned how I'd start this post, it looked something like this,
Yo, you guys, listen up. It's time to learn to make bread. I know, I know.. you don't know how to knead; you hate working with yeast; it's easier just to buy it, WHATEVA. It's time to grow up. And being an adult means making bread.. Are you with me? ARE. YOU. WITH ME?!
But I felt like that was a little aggressive, so I'm going to ignore my initial inclinations here.
A key element of my gourmet budgetry* is knowing how to make high-quality staples at home. This list includes bread, pasta, and pastry dough, as well as other basics like stocks and jams, and even little hacks like making buttermilk out of milk + acid. The reason this is so important is that if you want high-quality bread, pasta, pastry dough, etc., you will pay for it. So when we're trying to save money on our weekly shopping, we may opt for lesser quality items, and then you pay for that, too!
The solution is simple, and I wouldn't tout it if it weren't. I don't expect anyone to slave away in the kitchen all evening or weekend just to save a couple bucks. But baking bread, making pasta, and making pastry dough are all ultimately simple techniques that leave you with an unbelievable product, feeling damn proud of yourself, and saving a big chunk of money in the long run.
So today, I'm sharing one of my favorite white bread recipes, perfect as a loaf for sandwiches or as dinner rolls, both. The key is to make the entire batch (or half, if you're making rolls.. unless you have a good bit of uninhabited freezer real estate) and freeze the finished rolls that you can defrost, two or four at a time, and enjoy like they were made that day! This spreads out your time cost over many uses, raising the gourmet factor of your meal, and lowering the actual cost of your dinners.
Oh, that, and it's crazy simple.
If you have a KitchenAid mixer or bread machine, the steps are pretty much like this: put the stuff in a bowl and then turn the machine on.. wait.. and then bake.
The dough hook for the KitchenAid is one of my favorite inventions of all time, simply because I greatly dislike kneading. Why? I'll tell you why!
A) My counter gets impossibly dirty (reserved only for absolute necessities, like pasta-making or pastry dough-making)
B) I forget to take off my engagement ring and end up with a diamond that looks like it was made of paste, and
C) Why in the world would I knead dough if I could use the dough hook?
If you have neither a KitchenAid nor a bread machine, you will have to knead, but it's not so bad. There is something to be said for turning a big lump of flour and water into a smooth, velvety ball of dough by hand!
This recipe can't be made after work in time for dinner (unless you eat at like.. 10), as the rises take about 4 hours total, so try and work it in on a weekend.. or on a weekday for eating the next day.
Allow about 5 hours for this recipe from start to finish.
You could replace the white flour with a white wheat flour or whole wheat blend, but the sweetness of the white flour and bit of sugar is so perfect for sandwiches and rolls.
To form the rolls, pinch off a piece of dough about the size of a plum (or about half of the size of the finished roll/bun you want). Pinch a bit of dough on the sides together, rotate the roll a bit, repeat, rotate, repeat.. etc., until the top of the roll is beautifully round and smooth and the bottom is "the wrong side". Place seam-side down for the second rise.
[yumprint-recipe id='2′]*You scrolled all the way to the bottom for me to say that no, that's not a real word, but I'm using it anyway. I love you! You're my favorite reader.
6