So, my second post ever was about my favorite salsa. It's ridiculously simple, and today I'm going to prove it. I made another batch with pictures of each of the steps. So. Ridiculously. Simple.
First, you're gonna need about this much cilantro, the bit on the left. You can add more if you really like cilantro, or less, if you really don't like cilantro.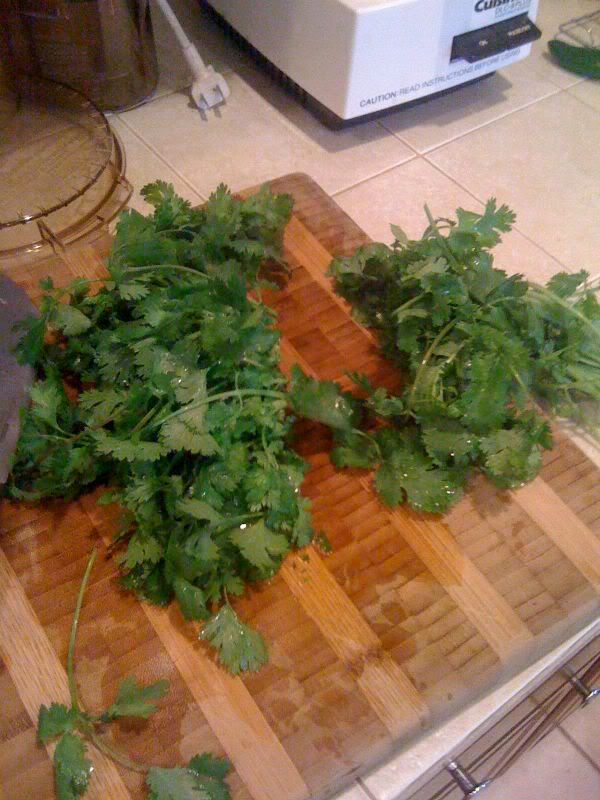 Throw that and 2-4 jalapeños–depending on how much you like the heat, plus four large cloves of peeled garlic into the food processor then blend til pretty smooth: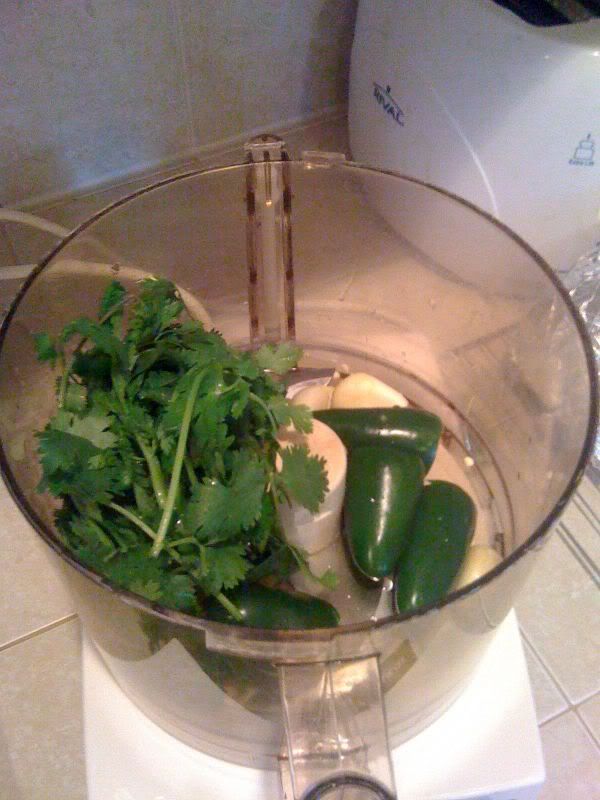 Then it's a .5 pound white or yellow onion, chopped roughly. Then purée again!: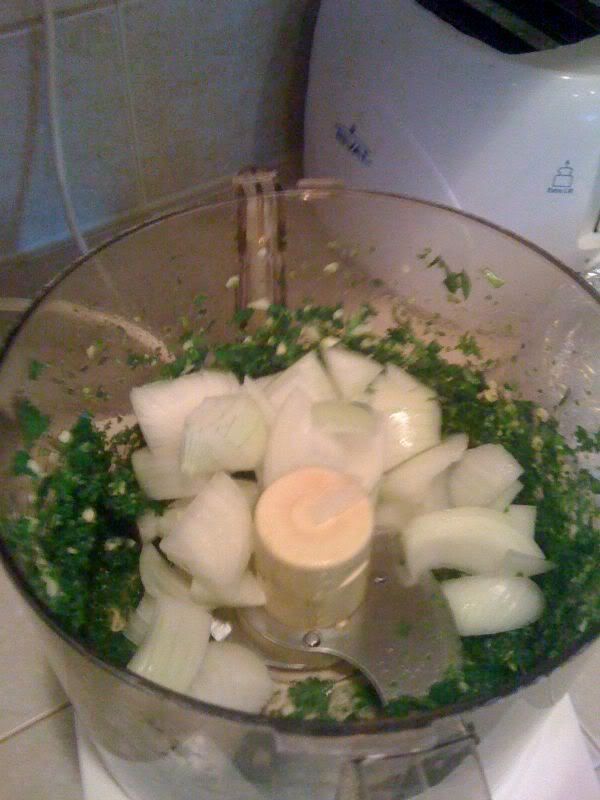 Then .75 pounds worth of Roma tomatoes, chopped roughly. Then purée!: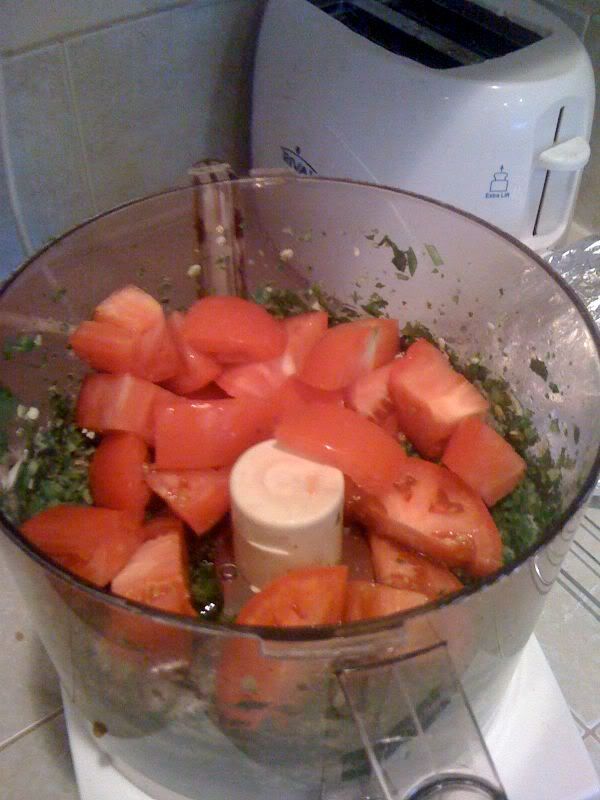 Then you drain three 14 ounce cans of diced tomatoes. Otherwise, if you don't drain them, combined with the fresh tomatoes, it gets a bit watery.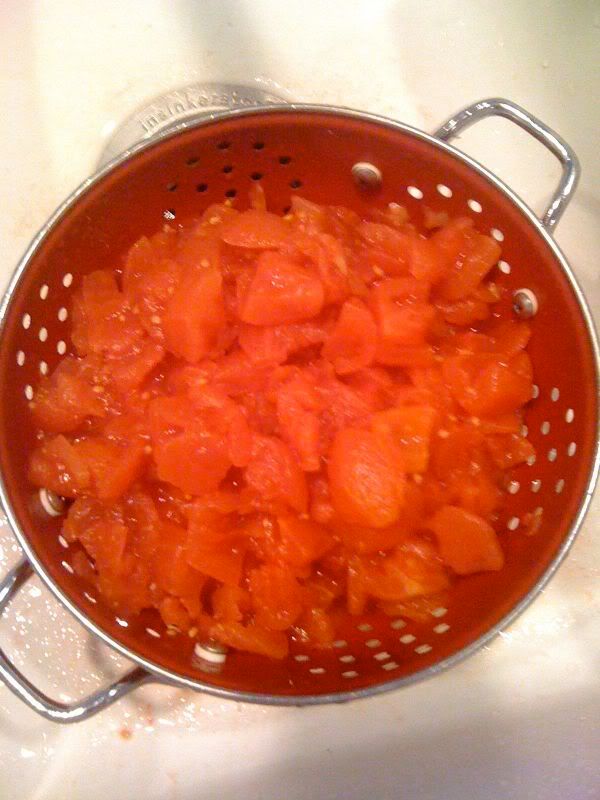 Then you add those canned tomatoes in and purée that baby up again!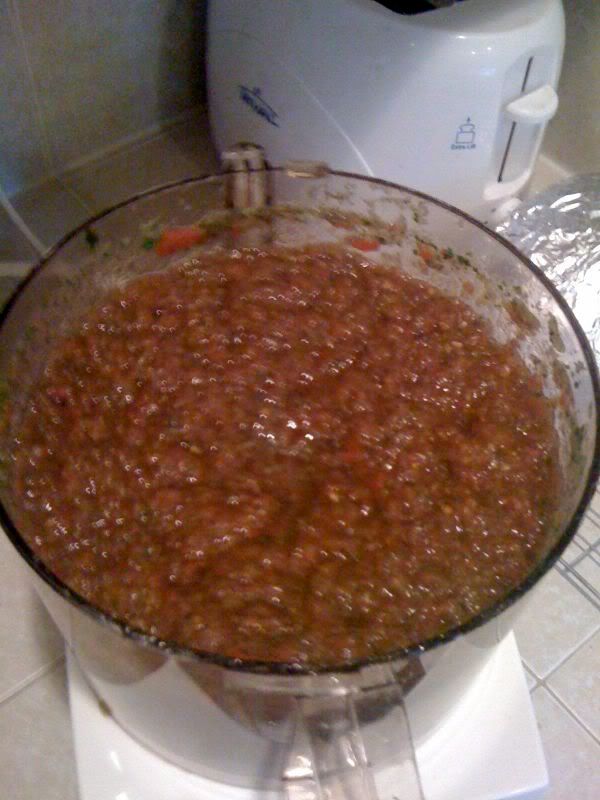 Seriously, look how much you make, for under $5. Insanity. Utter insanity. (Yeah, check out that awesomely vintage food processor. Who needs shiny and pretty when you've got.. free from mom and dad?):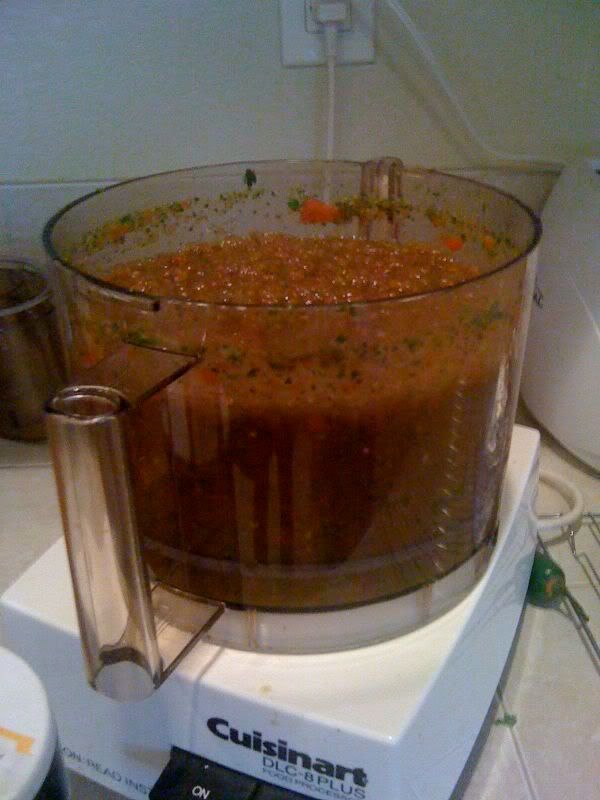 Then you salt and let it chill for at least an hour. How could that get any easier? I mean, I'm sure you could even skip a step and blend the onions in with the garlic, cilantro, and peppers. If you like it chunkier, I'd say blend the first three things, then the onions and fresh tomatoes together, then the canned tomatoes, just to break them up a bit. Either way, now you have no excuse to not make this stuff. And then you'll never look at canned salsa the same way. Ever. Again.
And scarfing that down with some chips over your Contracts casebook just makes it that much less painful. Hawkins v. McGee, you better watch out. Because I've got a vague grasp on you. And I'm ready. Ready to listen to other people talk on the first day of class. But not quite ready to do the talking. Y…ikes.
1