life is good.
The parents took over tonight, and we broke out the new ridiculously schmancy margarita machine we bought yesterday. Most importantly about this here machine.. it shaves the ice instead of crushing it, so, you know what that means..
SNOCONES. My favorite. I started looking for some sno-cone syrups and, man, I found the motherload. I'll take a cream soda, Ninja Turtle, and wine cooler sno-cone, please. Boom.
Anyway, so the parents made dinner tonight.. The father made a thyme rubbed prime rib (Totally stole my thyme idea from yesterday), and the mother made steamed asparagus with this bomb sauce, as well as baked potatoes, which I later basically murdered.
Prime rib, asparagus with sauce, and my horseradish dill sauce.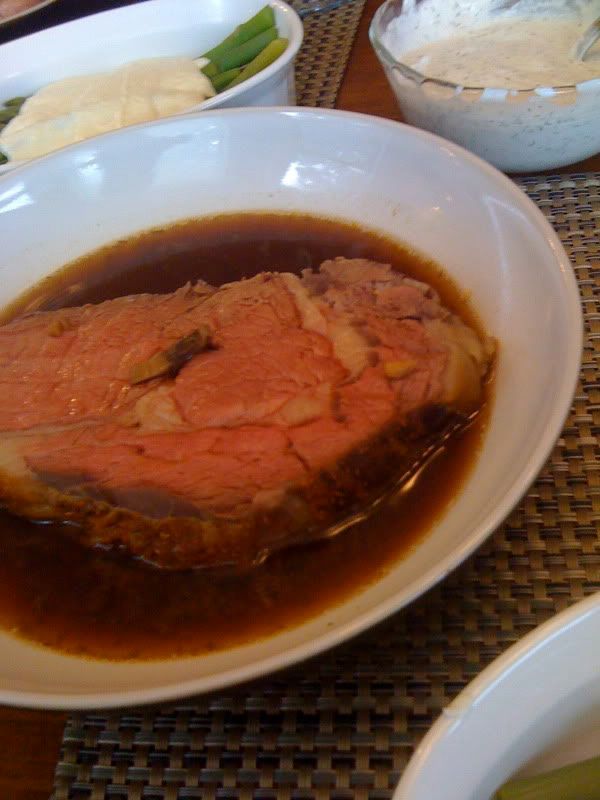 Recipe for the asparagus sauce at the bum of this post.
My grotesquely loaded baked potato at first. Using plasticky fat free cheese and light ranch dressing means you can use like three times as much as you usually would, right? Right?!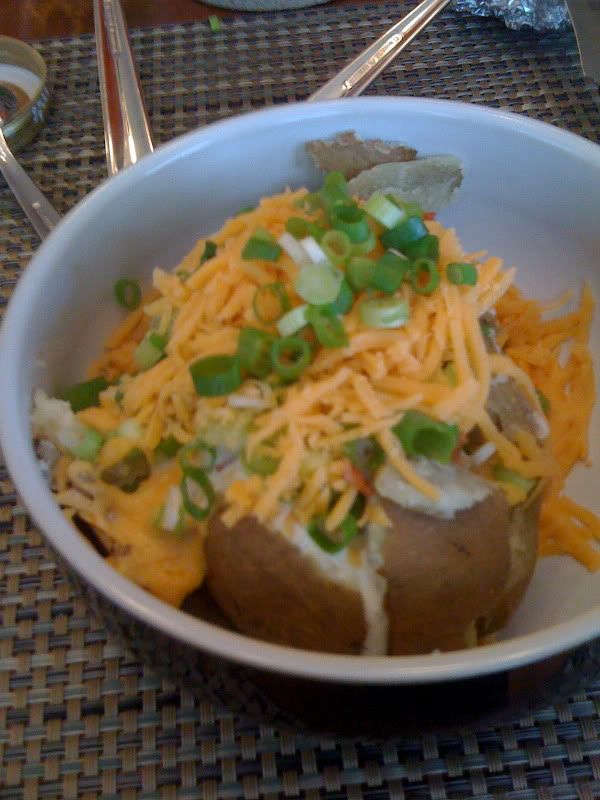 After I decided it needed to be more loaded. Poor pomme de terre.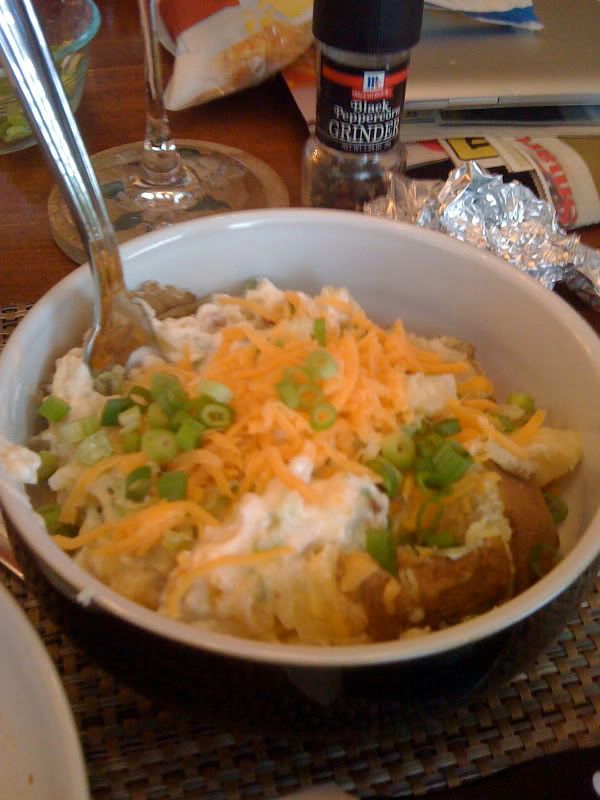 Mom's amazing parmesan-sour cream sauce for asparagus:
Ingredients:
1/2 C grated parmesan cheese
1/2 C sour cream
2 T mayonnaise
Directions:
Combine over a double boiler til parmesan cheese is melted and the sauce is smooth.